Clean Solar Products Manufacturer
As a trusted global provider of solar photovoltaic products, LIVOLTEK is dedicated to providing residential and small-scale commercial and industrial customers with comprehensive product portfolios to meet their various energy needs.
Find the right solar product to let you get reliable power anytime and maximize savings on your electric bill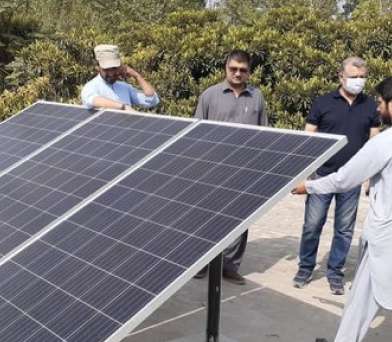 With professionalism and expertise, we offer top-notch solar services: design, consultation, installation, and maintenance. Trust us for all your solar needs.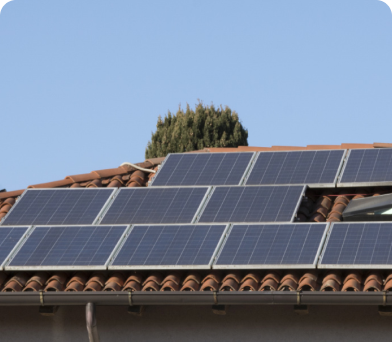 Experience our personalized solar services for a brighter future. Customized design, clean energy, and lower bills await your home.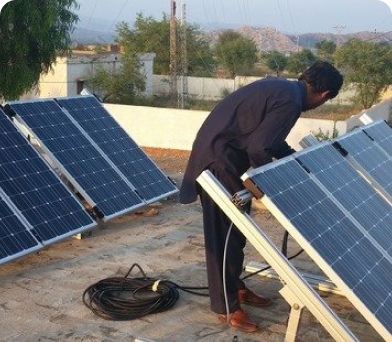 For seamless solar transitions, we offer comprehensive installations and quality assurance. Trust our ongoing maintenance for long-term performance and clean energy.
Get free advice from our experts!
Our installation in Pakistan, Sri Lanka, Bangladesh & South Africa
Livoltek is a global leading technology company that energizes the transformation of society and industry to achieve a more productive, sustainable future. By connecting the smart cloud system to its PV inverter, battery inverter, off-grid inverter, and IoT communication, Livoltek pushes the boundaries of technology to drive performance to new levels.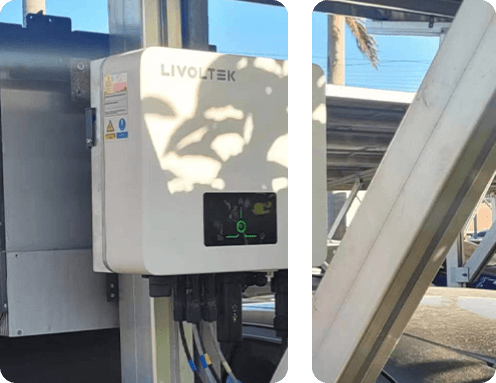 Brazil: Grid-tied Charging Carport Project
Customer Requirements: The property management company of a parking lot in Brazil said that its parking lot carport has been equipped with EV charging facilities according to the needs of the local market, but they all powered by the utility, which is a great consumption of electricity and a heavy economic burden, and they want to have a charging function for the EVs parked in the carport in an environmentally friendly and energy-saving way.
Solution: Equipped with 4 LIVOLTEK 6kw grid-tied inverters, combined with the LIVOLTEK Energy Monitoring System using.
Effectiveness: LIVOLTEK's Grid-Tied inverters are designed for affordable, small residential and commercial/industrial use. The inverters allow solar-generated electricity to meet the basic energy needs of customers. They also allow excess solar-generated electricity to be delivered to the grid for subsidies and profits through feed-in tariffs. With a 150% DC/AC ratio, LIVOLTEK's Grid-Tied inverters generate more energy and are more efficient on cloudy days, helping customers to generate revenue from the additional power generated by the PV system at a lower cost.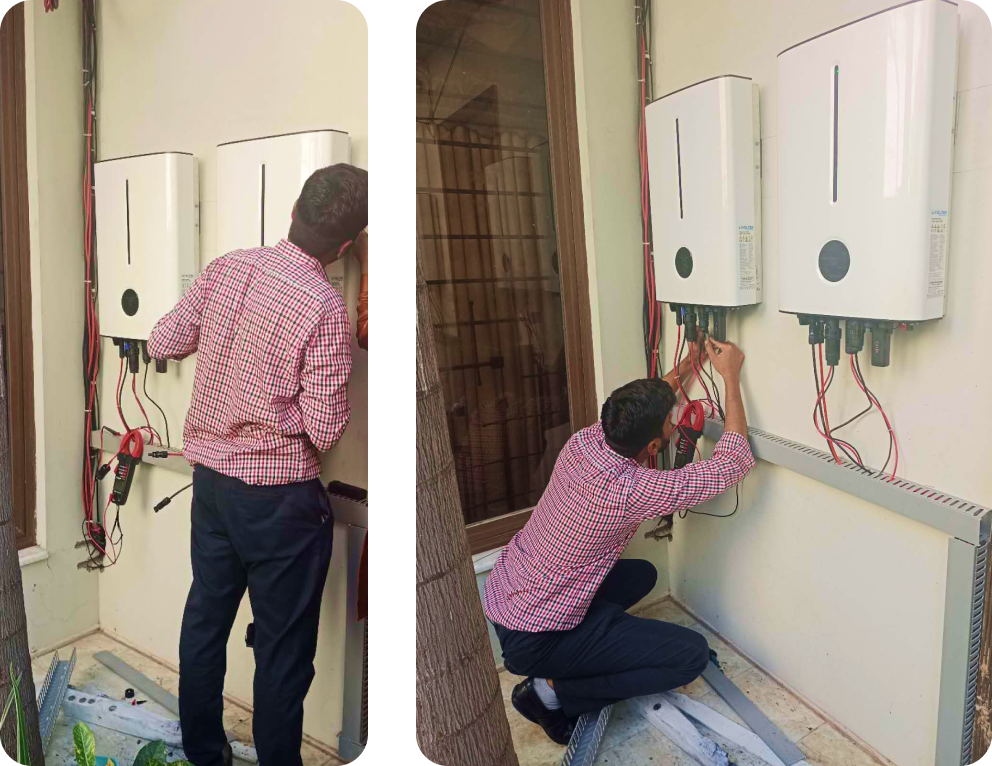 The Hyper 5000 Hybrid Inverter Residential Installation in Lahore: A Case Study
Within the bustling city of Lahore, Pakistan, the energy demand is consistently rising. In this situation, finding innovative energy solutions for the residential sector is the need of the hour. The Hyper 5000 Inverter is an innovative technology that works with a user-friendly interface to revolutionize residential power management. This incredible inverter has a capacity of 15KW that integrates with the residential power source, promising to optimize energy utilization and diminish reliance on the power grid. 
This case study sheds light on the successful installation of a Hyper 5000 hybrid inverter and its effect on a private customer's power needs.
Our Partner Installer
We could never have supplied our clients with the best products if we had not collaborated with our most trusted installation partner, NGC. It is a trustworthy and reliable company known for its mastery of renewable energy solutions and systems. Their skilled and experienced technicians know how to integrate the Hyper 5000 inverter with the current electric system.
Special Product Features and Specifications
The Hybrid Inverter Hyper 5000 is one of our star products, which is a great choice for the people of Lahore because they are facing the crisis of increased electricity bills.
Our state-of-the-art hybrid inverter has an amazing installed capacity of 15KW.

It combines grid power and solar energy to guarantee continuous power supply.

With an inverter capacity of 5KW, the power fluctuation is managed effortlessly.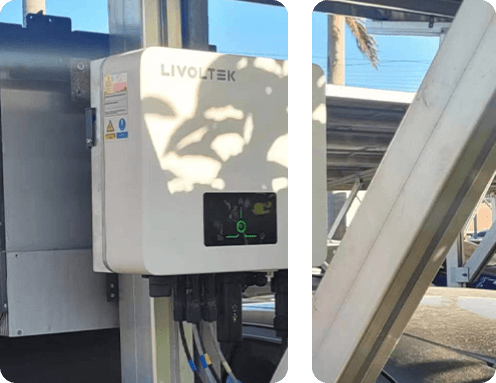 Sri Lanka: Household Off-grid System Project
Project Background: Due to the severe economic crisis resulting in shortage of imported fuel, the Sri Lanka Public Utilities Commission announced that power outages will be 13 hours long across the country with immediate effect. From the outage schedule announced by the Ceylon Electricity Board, the outages across the country are generally about 4 hours at a time and then rolling at various times.
Customer Requirements: A customer from Matara, Sri Lanka complained to the local distributor of LIVOLTEK that the power was going out more and more often and for longer periods of time. The family had to use candles to light their home during power outages, which made life very inconvenient for the family. The customer wanted to install an affordable solar system in their home to have backup power in case of power shortages and to maintain the stability of their daily life.
Solution: Installation of a LIVOLTEK 5 kW Off-grid Inverter for use with LIVOLTEK Energy Monitoring System.
Effectiveness: LIVOLTEK Off-grid Inverter integrates three functional modules: solar inverter, MPPT solar charger and AC charger, with the advantages of high power density, compact size, easy operation, and high efficiency. With its economic, clean, and environmental advantages, it is an ideal alternative to diesel generators to meet the power needs of residents, schools, or small industrial and commercial scenarios in areas with no electricity, lack of electricity, or unstable electricity. LIVOLTEK Off-grid solutions are easy to understand and set up, with internal control logic that responds to AC input losses with 0 ms switching time from one mode to another and ensures critical loads continue to operate, providing reliable green energy to grid-deprived areas and helping customers achieve energy self-sufficiency with ease.
Livoltek- Power Your Home with Energy
Livoltek showcased its advanced solar technology at the Solar Pakistan Exhibition in Lahore, contributing to a sustainable energy future in Pakistan. With dependable solar products, Livoltek is driving the transition to cleaner and greener energy in the country.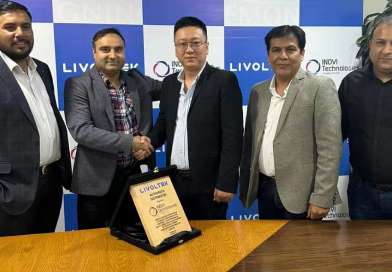 Hexing signs strategic distribution agreement with…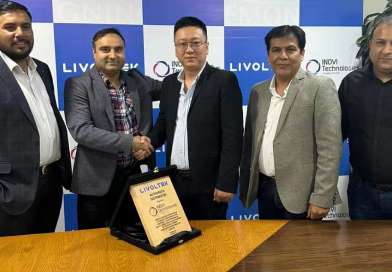 Hexing signs strategic distribution agreement with…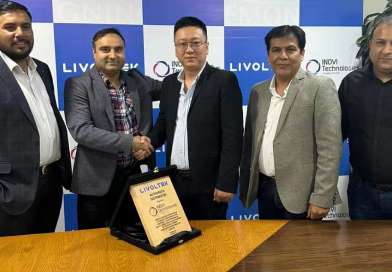 Hexing signs strategic distribution agreement with…
Get updates and special offers from LIVOLTEK.