Hybrid Inverter – Three Phase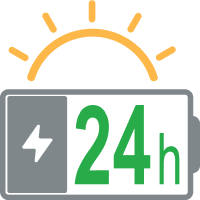 Hybrid Inverter
Three Phase: HP3-6K/8K/10K/12K
As the core of the energy storage solution, LIVOLTEK three phase hybrid inverter offering a flexible and scalable solution for both residential and commercial applications. With the ability to scalable battery storage, the high-voltage inverter facilitate powerful energy backup and also present high self-consumption with optimised built-in EMS to reduce energy cost. Furthermore, thanks to the multiple communication option in the inverter, external loads such as heat pumps can also be flexibly activated to optimize energy consumption.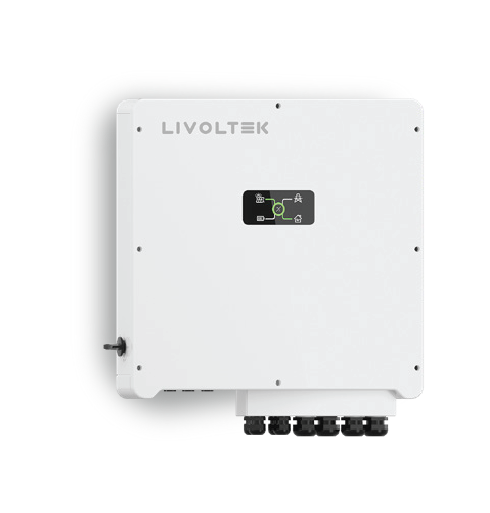 Product Core Data Comparison
Model

HP3-5KD1

HP3-6KD1

HP3-8KD1

HP3-10KD1

HP3-12KD1

HP3-15KD1

HP3-17KD1

HP3-20KD1

No. of MPPTs/Strings per MPPT

Max. Short Circuit Current

Max. Apparent Output Power

~1 (Adjustable from 0.8 Leading to 0.8 Lagging)

Max. Charge/Discharge Current

Operating Temperature Range
Remarks: The range of output Voltage and frequency may vary depending upon different grid codes.
Dear users, if you encounter any problems during the use or installation of Livoltek products, you are welcome to fill in the contact form below.
Our after-sales engineers will help you to solve the problem the first time.
Dear Livoltek users or installers, here you will find our most frequently asked questions and their answers, which we have grouped together in order to help you solve your problems quickly.
How many solar panels can I install at maximum?
150% of rated power. For example, a 5KW hybrid inverter can connect 7.5KW
solar panels at maximum.
Where should the CT arrow point to?
Please point the arrow to the inverter side.
Is an external breaker required for battery?
As long as the battery is Livoltek lithium battery, an external breaker is not required.
My router is 5GHz. Can I use it to connect the inverter to my Wi-Fi?
No, currently Wi-Fi dongle can only connect 2.4GHz networks.