Grid Tied Inverter – Single Phase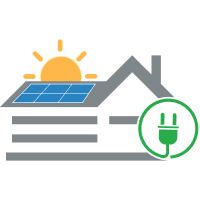 Grid Tied Inverter
Single Phase: GT1-5K/6K D1
For new photovoltaic systems, the LIVOLTEK hybrid solution is a wise choice to improve your energy storage and utilization. Featuring a compact design, robust safety features, and superior performance, the LIVOLTEK hybrid bi-directional inverter can be perfectly adapted to residential and small businesses' self-consumption with battery storage. Its integrated backup power function and automatic activation in the event of power failure enable you to enjoy energy independence and maximize your solar investment through the export power control feature and time of use shifts for reduced electricity bills.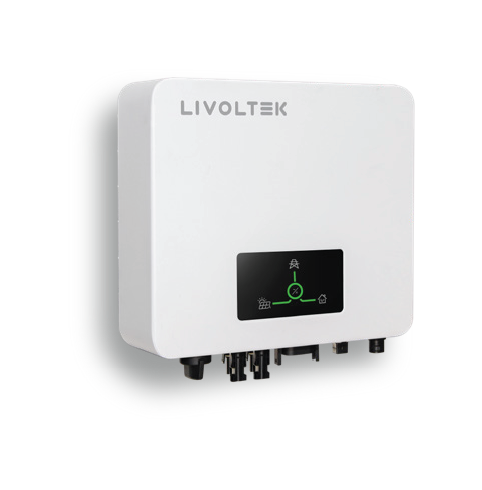 Max efficiency 94%
String current up to 14A
Built-in dual MPPT
Natural cooling
Optional SPD II protection
IP65 C5 anti-corrosion protection
Support export power control
Smart APP to monitor and optimize
Support cloud upgrade & remote maintenance
Model

GT1-5KD1

GT1-6KD1

Start-up DC Input Voltage

Max. Short Circuit Current

No. of MPPTs/Strings per MPPT

Rated AC Grid Output Current

45Hz-55Hz/55Hz-65Hz (Adjustable)

> 0.99 Rated Power (Adjustable 0.8 Leading - 0.8 Lagging)

Output THDi (@Nominal Output)

Type III / Type II (Optional)

AC Short Circuit Protection

Anti-islanding Protection

Residual Current Monitoring Unit

DC Reverse Polarity Protection

Operating Temperature Range

–30°C ~ +60°C(Derating at 45°C)

RS485(Meter), Wi-Fi+Bluetooth, DRM

Certifications and Standards

IEC61727, IEC62116,EN50549, ABNT NBR 16149, ABNT NBR 16150, UL 1741, IEEE 1547

IEC/EN 62109-1/-2, IEC/EN 61000-6-1/-2/-3/-4

5 Years/10 Years (Optional)
Dear users, if you encounter any problems during the use or installation of Livoltek products, you are welcome to fill in the contact form below.
Our after-sales engineers will help you to solve the problem the first time.
Dear Livoltek users or installers, here you will find our most frequently asked questions and their answers, which we have grouped together in order to help you solve your problems quickly.
My router is 5GHz. Can I use it to connect the inverter to my Wi-Fi?
No, currently Wi-Fi dongle can only connect 2.4GHz networks.
How can I limit the power feed to the grid?
A smart meter is required and please set the value of limit in the app Settings – Feed in
Limitation.
My inverter had an alarm saying "PV over current", what should I do?
Solar panel power cannot be more than 150% of inverter rated power. For example, a 6KW on
grid inverter can connect 9KW solar panels at maximum. Therefore, please check whether solar
panels are over installed.
Or please install 9KW solar panels on two MPPTs instead of one MPPT
Why is the LED not lit up?
The LED is lit up when DC voltage reaches start-up DC input voltage. The start up voltage
varies depending on the power of the inverter.